Is the Budo-Way for you?
If you're looking to enhance either your own well-being and performance – or that of your staff, colleagues or community – then yes, it is. Especially if you're interested in a lecture, seminar or workshop that is:
Adaptable: to your particular challenges and needs.
Experiential: Exciting experience-based realizations and insights beyond theoretical explanations.
Inclusive: Able to benefit a diverse group – irrespective of age, skillset or background.
Applicable: Conveying 'sticky' wisdom that can be immediately applied.
Which of these four are you?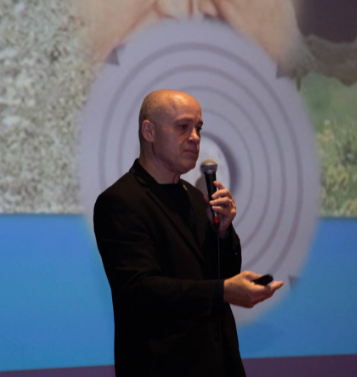 Sensei (*) Eyal Nir has first-hand experience of delivering the Budo-Way material to diverse groups around the world. These incude:
Organisations: If you're a hi-tech, engineering or technology-oriented company, so much the better – given Eyal's first-hand experience of working in those fields.
Institutions: From universities to medical institutions, Sensei Nir is committed to exploring how to create more productive learning environments.
Sports Associations & Clubs: As a two-time European karate champion, Sensei Nir teaches how to leverage and apply BuDo principles to improve performance and achieve top results in all different sports.

Check out the physical BuDo class available here.

Other Communities:  Including Rotary Clubs and Police Federations. The nature of the Budo-Way material means it can be of huge benefit to anyone – from teenagers to seniors.
What's your greatest need?
Sensei (*) Nir provides a bridge for you to access the treasures of this ancient wisdom to resolve a wide range of 21st century challenges.
To date, he has spread this wisdom globally to diverse groups and in various ways, including – lectures, high-energy experiential workshops and through his bestselling book.
For participants, it's a rare opportunity to learn and acquire valuable applicable tools directly from a current European double karate champion. These include how to:
Increase will power & personal power
Enhance wellbeing & reduce stress
Stay calm under pressure & sharpen decision-making
Deepen intuition, self-trust and self-awareness
Transform the capacity to connect with and influence others
Collect all mental-physical faculties for a given task at a given moment
(*) 'Sensei' means master or teacher